Oh Baby! Sandra Bullock's New Guy Is Growing Up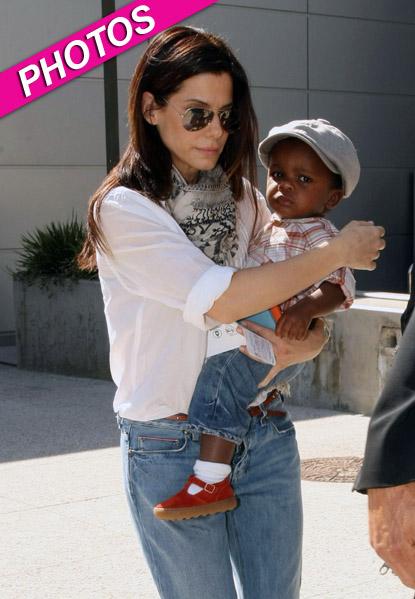 It's been a while since we've seen photos of the new guy in Sandra Bullock's life – and the little tike is growing up!
The Oscar-winner and the boy she described as her "little Cajun cookie," son Louis Bardo, were spotted in Los Angeles Wednesday after arriving in town at LAX Airport.
The adorable 1-year-old, who The Blind Side star adopted from New Orleans, already seems to have the L.A. thing down, mean mugging the pesky paparazzi who appeared to be irritating his beautiful mom, who looked down as she left.
Article continues below advertisement