LIVE STREAM: Top Murdoch Exec Rebekah Brooks Grilled By Parliament – Watch It Live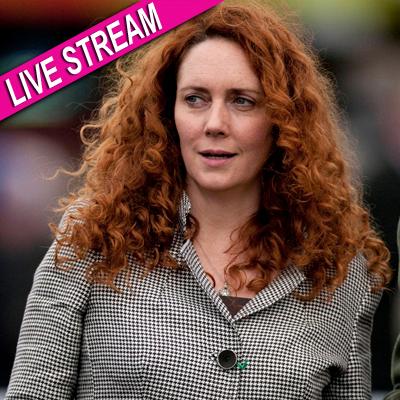 by RadarOnline.com Staff
UPDATE: The Murdochs have finished their testimony. Top Murdoch executive Rebekah Brooks will testify after a short break.
Media mogul Rupert Murdoch and his son James are being grilled by the British Parliament Tuesday by a special committee investigating alleged criminal activity at the now defunct News of the World.
Parliament is looking into allegations that reporters at the tabloid hacked the phones of some 4,000 people, including celebrities, politicians, a murdered schoolgirl, and relatives of slain British soldiers – all with the encouragement of top editors in an effort to get scoops for the paper.
Article continues below advertisement
Parliament is also investigating whether police accepted bribes in exchange for stories.
In addressing Parliament, Rupert Murdoch called this "the most humbling day of my life."
His son James told Parliament that "what happened at the News of the World was wrong." He also said he and his father have apologized repeatedly and that they were cooperating with authorities.
When asked if he was personally responsible, Rupert Murdoch said he was not , but that the people he trusted to run the company were at fault.
During his testimony, the elder Murdoch also said he "can't believe hacking happened in America" in reference to the families of 9/11 victims.
The elder Murdoch also said he was 'clearly misled' and he denied knowing of any phone hacking or police bribes.
At issue -- What, if anything did Murdoch, 80, and his son know about the alleged criminal activity?
The scandal has already led to the arrest of 10 people, including Murdoch's top executive Rebekah Brown, who was taken into custody Sunday, but later released. She is also testifying before Parliament.