Leighton Meester Wants Her Brother To Live With Her - Away From Their Mom!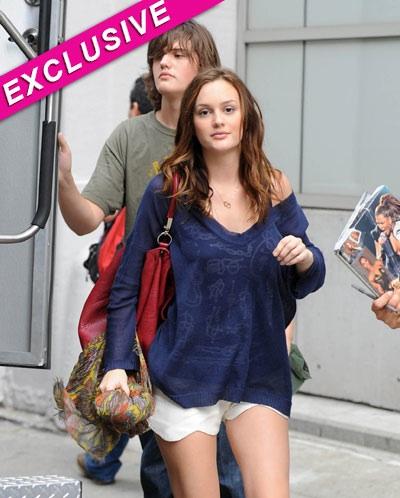 By Amber Goodhand - RadarOnline.com Reporter
Leighton Meester is suing her mother and now RadarOnline.com has exclusively learned she wants her younger brother to live with her instead of with their mom.
Leighton, 25, regularly sent money to her mother, Constance Meester, to help pay for her brother's health needs, but the in the lawsuit filed on July 22, 2011, Leighton claims her mother used the money to get cosmetic surgeries for herself instead.
Article continues below advertisement
"Leighton is disgusted by her mother and is determined to get her brother Lex out of that situation," an insider told RadarOnline.com.
"She wants Lex to leave their moms California home and come to live with her in New York."
According to the lawsuit, Leighton provided her mother and brother with money out of the goodness of her heart, but she's now tired of her mom's lifestyle.
As mentioned in the suit, Leighton's younger brother, Alexander, has been riddled with health problems, including a recent brain surgery.
Click Here To See The Hottest Bodies On Television -- Stripped Down!
"Although Constance is healthy and physically able to work, Constance refuses to do so. Instead, Constance expects her daughter Leighton to support her financially," the lawsuit states.
"Leighton is really close to her brother, so she just hates that she can't be there to help him more," the source said.
RadarOnline.com has reached out to Leighton's rep for comment. She has not responded.