Report: Jennifer Lopez Returning To American Idol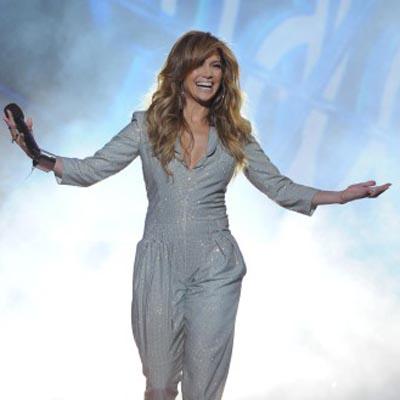 After weeks of speculation over her continued involvement in the show, Jennifer Lopez has reportedly agreed to stay on American Idol.
The singer has followed in the footsteps of the other current judges, Randy Jackson and Steven Tyler, and signed on the dotted line for the 11th season of the FOX show, according to E! Online.
Jennifer, 41, had initially been unsure about her future on the Idol judging panel, telling Radio One DJ Scott Mills: "I don't know. I haven't been forced to make a decision and I'm glad about that because honestly I'm very on the fence about it.
Article continues below advertisement
"I had an amazing time doing it and I loved it, but I have a lot of other things happening and it's going to come down to me making a decision of what I want to do for the next year."
No one at Idol or Fox is yet commenting on Lopez's status as a judge.
The eleventh season of American Idol is set to start airing in January.
LATED STORIES:
VIDEO: Marc Anthony Abruptly Ends TV Interview After Questions About J-Lo's Ex