Jennifer Garner – Baby Bump Or Did She Just Eat A Whopper?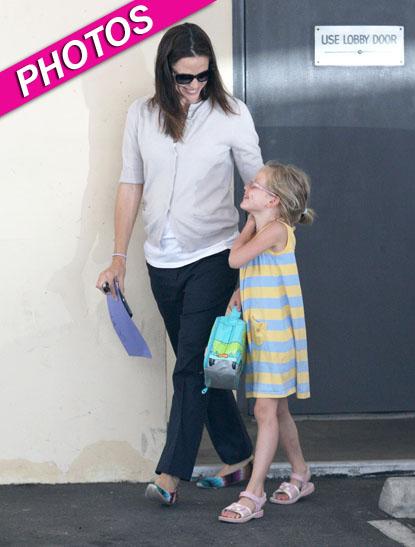 Is she or isn't she?
In early June, a rep for Jennifer Garner flatly denied that she was expecting baby #3, but these just-released photos may rekindle speculation that Mrs. Ben Affleck is in fact pregnant.
Garner, 39, was spotted picking up her adorable daughter Violet, 5, from school in Santa Monica, California, and it's impossible not to wonder if that cardigan is hiding a baby bump.
Article continues below advertisement