What A Doll! Suri Goes Shopping With Mom Katie Holmes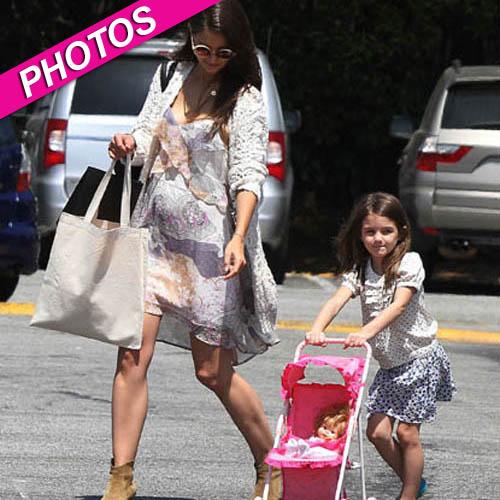 Suri Cruise, the 5-year-old daughter of Katie Holmes and Tom Cruise, was adorably attentive to her doll, as she and her mom shopped at the Brentwood Country Mart in Brentwood, California on Sunday.
Suri, who has her daddy's world famous smile, carefully pushed along a pink toy stroller containing the little doll.
Katie told In Style she sees Suri doing "a lot of different things" when she gets older.
Article continues below advertisement