Emmy Nominations: The Snubs & Surprises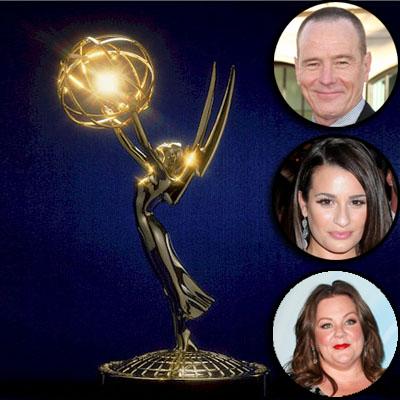 by RadarOnline.com Staff
So who was snubbed as the nominees for the 63rd Primetime Emmy Awards were announced Thursday? And who surprised us?
Breaking Bad's Bryan Cranston -- who's won Emmys for best actor in a drama the past three years in a row -- didn't even get a nod for his role on the AMC drama this year.
A few shows that didn't receive the best series nod in their respective genres: two AMC series, The Killing and The Walking Dead; HBO series True Blood and Treme; Fox's Fringe, and FX's Western Justified.
Article continues below advertisement
In a packed best actress in a drama category, The Closer's Kyra Sedgwick and Mad Men's January Jones were conspicuous by their absence on the list of nominees.
Sedgwick's omission was particularly surprising since she won the Emmy last year, and this is the final season of her show.
Equally shocking, Glee's outgoing star Lea Michele did not receive a nod for best actress in a comedy. Matthew Morrison also did not make the cut; both were nominated last year.
2011 Emmy Nominees: Read the full list of nominees
As for the surprises?
Matt LeBlanc (Showtime's limited series Episodes), Louis C.K. (FX's Louie) Martha Plimpton (Fox's Raising Hope), all recent to their roles, received acting nods in the individual categories.
A pleasant surprise occurred when Mike & Molly star Melissa McCarthy, who announced the awards with Joshua Jackson, heard her name in the nominations for best actress in a comedy. (McCarthy did not know she'd been nominated until the nominees were announced, as her name was intentionally left off the list during rehearsals; after she was announced as a contender, she joked, "Okay, keep it together" in a state of excitement.)