Emmy Nominations: Mildred Pierce, Mad Men Lead The Way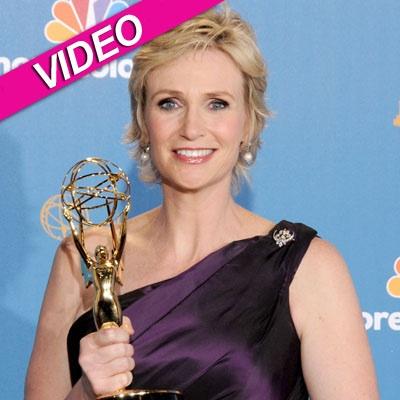 By Adam S. Levy - RadarOnline.com Staff Writer
Mildred Pierce and Mad Men led the pack as Melissa McCarthy (Mike & Molly) and Joshua Jackson (Fringe) announced the nominees for the 63rd Primetime Emmy Awards Thursday morning at North Hollywood's Academy of Television Arts & Sciences.
Mildred Pierce captured 21 nominations, including one for star Kate Winslet for best actress in a miniseries or movie, while Mad Men was second with 19 nominations, including best drama.
Article continues below advertisement
Other shows that garnered several nods included Boardwalk Empire (18 nominations); Modern Family (17 nominations); Saturday Night Live (16 nominations); Game of Thrones, and 30 Rock (13 nominations apiece).
2011 Emmy Nominees: Read the complete list
A few other nominations that caught our eye: McCarthy, for best actress in a comedy series; Chaz Bono's Becoming Chaz, for outstanding nonfiction special; and Jon Cryer for best supporting actor in a comedy (he'll be up against Chris Colfer, who we recently learned will be leaving Glee).
Best reality show nominees included The Amazing Grace, American Idol, Dancing with the Stars, Project Runway, So You Think You Can Dance, and Top Chef.
The creative choreographers of the hit dance show all got nods as well (Travis Wall, Mia Michaels, Stacey Tookey, Napoleon and Tabitha Dumo), including one of the show's faves, Mandy Moore, who received her second Emmy kudos since first being nominated in 2005.
Article continues below advertisement
"It's a dream come true to be nominated alongside a group of amazing artists and friends," Mandy told RadarOnline.com, whose three Emmy-nominated routines include "Oh Yeah," "Boogie Shoes" and "I Surrender". "And I'm so happy SYTYCD is being recognized for its best season yet!"
Fun fact: McCarthy was not privy to her nomination until the nominees were announced, as her name was intentionally left off the list during rehearsals; after she was announced as a contender, she joked, "Okay, keep it together" in a state of blissful excitement.