Exclusive
Demi Lovato: Bipolar Disorder 'Led To So Many Problems'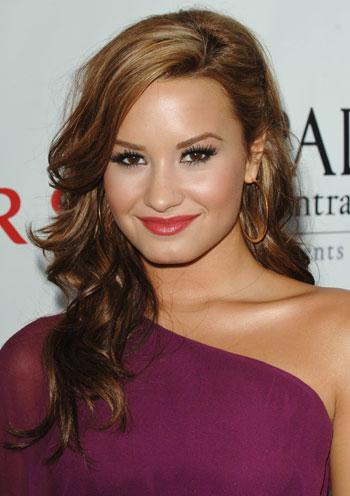 Demi Lovato openly discusses her battles with bipolar and eating disorders with Ryan Seacrest, in an all-new interview airing on E! Wednesday.
Lovato admits that her bipolar issues, left unattended to for a long time, were a gateway for the bigger issues that sidetracked her career.
"Just looking back, I was unmedicated for so many years and it led to so many problems, which eventually led to some of my biggest problems which were anorexia and bulimia and cutting."
Article continues below advertisement
The Camp Rock star, who's promoting her new single Skyscraper, has been blazing on the career comeback trail since returning from a sabbatical in which she entered rehab for emotional and physical issues.
Lovato tells Seacrest that while her eating disorder comes up everyday, it's something she's dealing with as best she can.
"It's going to be a daily battle and I'm not going to be perfect, but as long as I wake up in the morning and I eat my breakfast and I say, 'Look, 'I'm going to eat this meal for right now. I'm going to eat for the rest of the day, I'm not going to self harm, and I'm not doing to do anything self-destructive.'