Casey Anthony Refuses To See Her Mother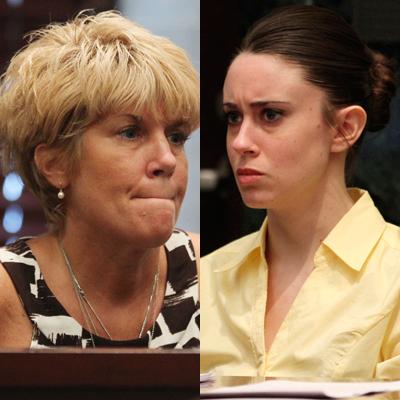 Casey Anthony, the 25-year-old woman who was acquitted of killing her two-year-old daughter Caylee, turned down a visit from her mother on Friday night, RadarOnline.com has learned.
Casey's mother Cindy, who testified frequently during the trial, had attempted to schedule a visit for 7 pm Friday at the Orange County, but was declined.
"This morning under policy, Casey was told of the visit and she has declined the visit so it will not occur," jail spokesman Allen Moore told Reuters.
Article continues below advertisement
During the trial, a lawyer for Cindy and George Anthony told the press agency that Cindy had cut off all communication with her parents.
Casey was on trial for the murder of Caylee, who disappeared three years ago, but was found not guilty of the more serious charges of murder and aggravated child abuse.
She was, however, found guilty on four charges of lying to police and as RadarOnline.com reported, was sentenced to the maximum of four years in jail.
MORE ON:
Celebrity Justice
Due to the time she already served since her arrest, she is set to be released July 17.
Despite never taking the stand during her trial, Casey could find herself being forced into talking about the case in a civil case.
John Morgan, a Florida Lawyer who is representing Zenaida Fernandez-Gonzalez, has filed a subpoena to question Casey as part of a law suit filed by his client back in 2008.
Gonzalez is seeking damages and claiming that she was unable to find work after Casey told investigators that a woman of the same name had kidnapped her daughter.