Casey Anthony Foreman: Jury Didn't Trust George Anthony, Suspected Him Of Wrongdoing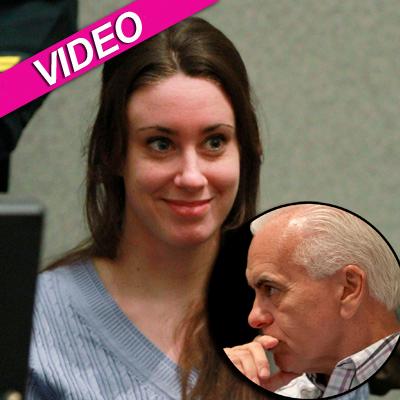 By Adam S. Levy - Radar Staff Writer
The foreman of the jury that declared Casey Anthony not guilty in the death of her 2-year-old daughter Caylee told Fox News' Greta Van Susteren Monday night that he and several of the other jurors found Casey's father George suspicious and lacking credibility when he testified.
The man -- not shown on screen, and identified only as Juror No.11 -- told Van Susteren he didn't believe the child molestation charges Casey's attorney Jose Baez made against George, because "there was no evidence to back that."
Article continues below advertisement
"That was not a discussion of ours when we got into deliberation, as far as the sexual abuse," the foreman said. "What was, was George Anthony's actions, his demeanor, and the way he presented some things on the stand."
The foreman, who said "he's used to reading people" as part of his trade, said George had a "very selective memory" in his testimony, some days remembering things in vivid detail, other times, coming up suspiciously short.
The foreman said he was "on guard" and skeptical every time George took the stand, because of such behavior.
"It raised questions … it really did… character, and that he could be possibly lying."
Several of the jury members questioned George's complicity in Caylee's death, the foreman said, be it that it was an accident, or he helped cover it up or that he'd even murdered the child himself.
Article continues below advertisement
"There was a suspicion of him -- that was part of the conversation of round robin topics we brought up during deliberation ... that was brought up. "
In related news, a separate juror in the hot-button trial reportedly retired from her job at the Publix grocery store and left the Sunshine State to go into hiding out of fear of retribution from those angry with the jury's decision.
Casey Anthony will be released from custody this Sunday.