Exclusive
Brandy Settles Extortion Lawsuit Against DJ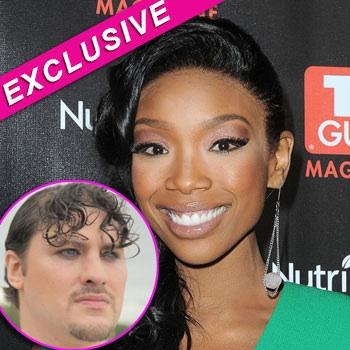 R & B singer Brandy had settled her lawsuit against house music artist Marc Mysterio who she had accused of trying to extort money from her and her
family.
Mysterio had sued the 32-year-old singer for breach of contract, claiming she reneged on an agreement to perform with him. Brandy hit back saying she never agreed to work with the DJ and after a brief discussion with him decided she did not want to provide voice over services for him.
Article continues below advertisement
But RadarOnline.com has exclusively learned that the two parties have finally agreed on a settlement. Mysterio's lawyer Laurence Clarke tells us: "The parties have come to a mutual agreement, the terms of which are confidential."
The DJ for his part says he is happy to come to a mutual agreement so he can now "concentrate fully on his promotional activities and forthcoming international tour in support of his new single 'All Wrong.'"
MORE ON:
Celebrity Justice
"I am very happy with the settlement and we're cool now," Mysterio tells RadarOnline.com.
The legal proceedings between the two parties had become nasty when Brandy accused the cross-defendants of taking every opportunity to disparage her name, having made countless statements to media outlets imugning Brandy's character and honesty with what she alleged were false remarks.
The Dancing with the Stars alum claimed that the cross-defendants named her family in the lawsuit as a tactic to try and force her to pay up to their demands.