Exclusive
EXCLUSIVE: R&B Singer Brandy Files Civil Extortion Lawsuit Against DJ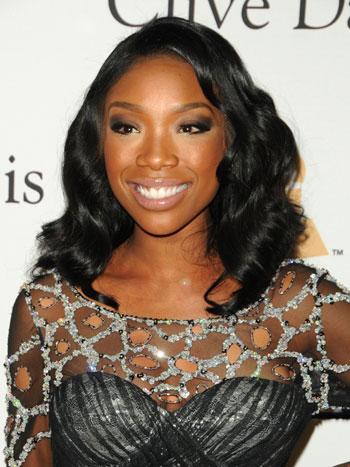 Singer Brandy has filed a lawsuit against an internationally-known house music artist and his "cronies" alleging she and her family are the victim of a multi-million dollar shakedown, RadarOnline.com is exclusively reporting.
Marc Mysterio and his management are already suing the Grammy Award-winning artist, claiming breach of contract and failure to perform.
However, in a bristling countersuit filed Monday and obtained by RadarOnline.com, 32-year-old Brandy insisted she never agreed to perform with Mysterio.
Article continues below advertisement
"After a brief discussion about a potential joint recording project, Ms Norwood claims that she informed the Cross-Defendants that she did not wish to provide voice over services to them," she claims in the lawsuit, which was filed in the Los Angeles County Superior Court.
COURT DOCUMENTS : Brandy Vs. Marc Mysterio Answer
"Cross-Defendants then filed a complaint alleging amongst other things breach of contract, even though the parties did not come to completing a contract, written, oral or implied.
"Not only did Cross-Defendants name Brandy as a Defendant, but maliciously and without justification named her mother and her brother's recording label as well.
"Brandy claims that Cross-Defendants named her family simply to try and force her to pay their demands."
In the filing, the songstress said Mysterio misused the media - and Brandy even cited RadarOnline.com as one outlet - in which the musician attacked her "integrity and honesty."
Article continues below advertisement
"Brandy claims the Cross-Defendants have taken every opportunity to disparage her name, having made countless statements to media outlets impugning Brandy's character and honesty with false remarks," the suit claims.
"The shakedown tactics and misuse of the media and the legal process are unconscionable.
"Marc Mysterio and his cronies should be made to pay -- not profit from -- these unlawful and inappropriate acts."