Exclusive
Boardwalk Empire Bad Girl Paz Huerta Cleans Up For Court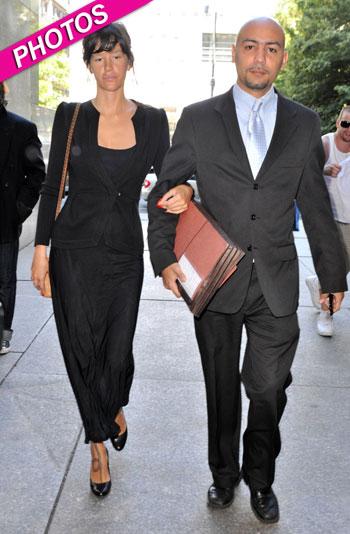 By Leah Ornstein - Radar Style & Beauty Editor
It was an eventful day for Boardwalk Empire star Paz de la Huerta. Hours after it was announced that her hit HBO show was nominated for 18 Emmy
Awards, the curvy star headed into a New York City courtroom to deal with charges stemming from a March 2011 barroom brawl with The City star Samantha Swetra.
The Spanish actress wore a black blazer over a long black dress with simple pumps for her courtroom appearance– a shockingly conservative look for the star, who is famous for flaunting her figure in sheer, sexy dresses.
Article continues below advertisement
Though expected to plead guilty to harassment for the violent incident with the reality show star, which took place at the Standard Hotel in Manhattan, the judge postponed the peal until July 28th, in order for Paz to be evaluated for alcohol counseling.
If Paz chooses to take the plea at her next court date, her punishments will include a day of community service, counseling and a fine.
Though this is the star's first offense, her wild antics, including a much-publicized drunken fall outside of a swanky Golden Globes Party earlier