VIDEO: Boardwalk Empire's Paz de la Huerta Falls Down, Rips Dress & Lets It ALL Hang Out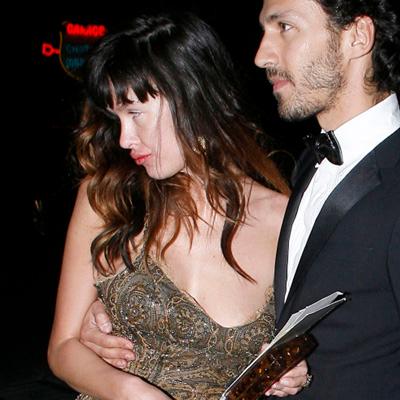 Gorgeous Paz de la Huerta had an embarrassing incident caught on camera Sunday, when the actress was denied entry into an after-party at Los Angeles' famed Chateau Marmont hotel following the evening's Golden Globes.
The 26-year-old stunner, who looked to be feeling absolutely no pain whatsoever, was not allowed into the Hollywood hot spot as venue officials believed she was in no condition to attend.
Article continues below advertisement
Cameras caught the model/actress, who plays Lucy Danziger on HBO's critically-acclaimed series Boardwalk Empire, subsequently falling into the gutter -- and ripping her dress -- (and showing a little too much skin!) as she walked away from the bash.
Whatever state of mind she was in, Paz did sign an autograph for a fan as she trotted through the streets of L.A. with a pal, finding her bearings.
Watch the video on RadarOnline.com