Exclusive
Ashton Kutcher Targeting Advertisers In Twitter War Vs. Village Voice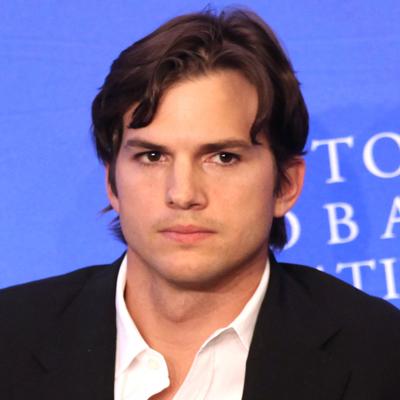 Don't mess with Ashton Kutcher! That's the message he and his seven million Twitter followers have made very clear after he became embroiled in a bitter war with Village Voice, which he claims is profiting from victims of child prostitution.
The actor began his quest to bring down the paper after it published an article about he and his wife, Demi Moore. Village Voice claimed the pair had used exaggerated numbers when campaigning against sex-trafficking.
Article continues below advertisement
Ashton then used his Twitter social networking page to contact huge businesses such as American Airlines, Disney and Domino's Pizza to get them to drop their advertising from the site.
"Hey @disney @dominos are you aware that you are advertising on a site that owns and operates a digital brothel?" he tweeted.
Now despite stating he is ready to put his battle 'to bed' he has launched another scathing attack on his blog.
Kutcher writes that Village Voice has a vested interest in downplaying the problem of sex trafficking. The paper and its website end with a huge section called backpage.com that advertises jobs, cars for sale and apartments for rent, and also escort services, "body rubs" and "adult jobs."
"The Village Voice has repeatedly attempted to reduce sex trafficking to an 'under-age' issue," Ashton wrote.
"And while they claim to spend millions of dollars fighting underage sex trafficking, they fail to address the countless number of girls that are over the age of 18 and being forced by their pimps and traffickers to post ads on Backpage.com. I have personally had conversations with many of these victims and have heard horror stories confirming this."
Article continues below advertisement
Kutcher launched a campaign called 'Real Men Don't Buy Girls' but was angered by the article published by the Voice called, 'Real Men Get Their Facts Straight'.
In his latest blog he suggests is selling victims next to couches and bicycles and claims they are trying to 'discredit' his fight against the cause.
He signs off with a warning: "As for advertisers, it's my intention to continue to make them aware of who you are and what happens on your platform. They can do with that what they choose."