Arnold Schwarzenegger & Maria Shriver Reunite – For Dinner Party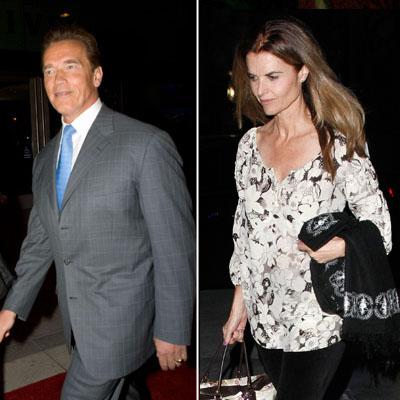 by Radar Staff
Arnold Schwarzenegger and Maria Shriver seemed to put their personal drama side as they reunited Thursday night to celebrate the birthday of a family friend according to X17 Online.
The couple -- currently in the midst of divorcing -- dined with family and friends in a private room at Toscana, an Italian restaurant, in Brentwood, California.
Arnold looked to be in good spirits as he left the restaurant surrounded by several people; Maria was snapped leaving alone.
Article continues below advertisement