Alternate Juror: I Would Have Freed Casey, Too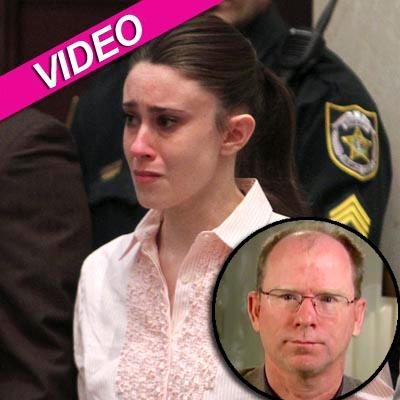 By Adam S. Levy - RadarOnline.com Staff Writer
The 12 jurors in the Casey Anthony murder trial are refusing to publicly comment on their stunning verdict in the case, and the judge has agreed to keep their names secret, but now, one of the alternate jurors is speaking out in a revealing interview.
Russell Huekler -- one of four alternate jurors in the case -- told Good Morning America Wednesday that he too, would have cast a not guilty vote based on "a number of reasons," as prosecutors left "much reasonable doubt" as to whether or not the Florida woman killed her toddler, Caylee.
Article continues below advertisement
The prosecution, Huekler said, fell short in proving Caylee had been murdered, how she died, or a motive that would have led "this really good mother to kill her child."
Huekler said he believes Caylee's death was "a horrific accident that happened that was covered up," and that Anthony's family, which he feels is dysfunctional, knows more than they let on in the courtroom.
"Things snowballed and got out of hand," he said of the case.
Huekler said Anthony actually came off like a "good mother" based on testimony prosecutors culled from Casey's friends.
"It was a loving relationship," Huekler said, "and no one provided any evidence to the contrary."
Watch the video on RadarOnline.com
Huekler said he's "sorry people feel" enraged at the verdict, and that it was "actually shocking that the media and public was coming out so against the jury" following the bombshell decision.
Article continues below advertisement
Huekler said he hopes Anthony will be able to get counseling in the wake of her daughter's death, and move on with her life following the ordeal.
After weeks of harrowing testimony, the seven-woman, five-man jury on Tuesday found Anthony, 25, not guilty of first-degree murder, aggravated manslaughter and aggravated child abuse in her daughter Caylee's 2008 death.
Anthony was, however, convicted on four misdemeanor counts of lying to police officers; she will be sentenced on those counts Thursday.
Because she has been in jail for three years, she could get credit for time already served and walk free Thursday.
Caylee would have turned 6-years-old next month – on August 9.