Singer Joss Stone At The Center Of Bizarre Kidnap Plot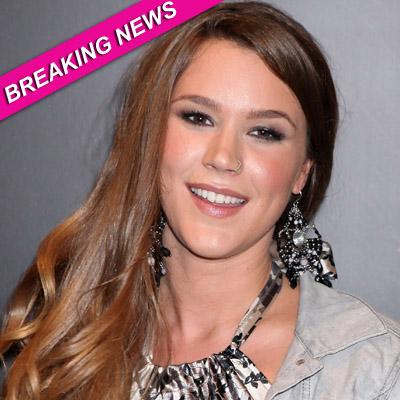 RadarOnline.com Staff Reporter
Stunning singer Joss Stone was at the center of a bizarre kidnapping plot after two men were arrested near her isolated British country home.
Police arrested the pair Tuesday morning after they were spotted close to her property in rural Devon with swords, rope and a body bag.
Stone 24, who is worth an estimated $15 million, was not injured after neighbors alerted police when they saw a mysterious car suspiciously close to the house.
Article continues below advertisement
The men, aged 33 and 30, had traveled from Manchester, England some 200 miles away and had detailed maps of the area and aerial photos of Stone's home in their possession.
Police said the men were initially held on suspicion of possession of offensive weapons and being equipped to steal.
A 20-strong team of detectives is now working on the case, liaising with colleagues in Manchester.
Joss, who is close friends with Prince William and was at his wedding to Kate Middleton, is said to be in Britain and being kept informed of developments.
Police spokesperson Det Steve Parker said: "The men had information and items that lead us to suspect that they may have intended to commit a crime."
British-born Stone has sold over ten million albums around the world and worked with legends such as James Brown, The Rolling Stones and Stevie Wonder. She also appeared in the adventure movie Eragon and also in the Showtime series The Tudors.
RELATED STORIES: