Exclusive
Tracy Morgan Making Amends With Gay Community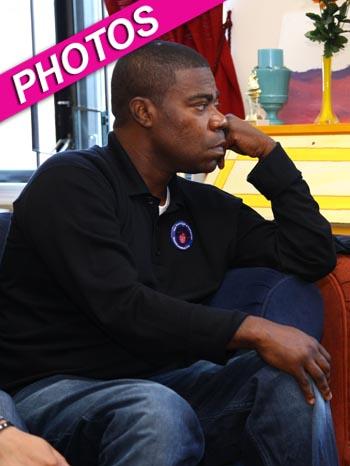 While sticks and stones may break bones, Tracy Morgan is learning that words can do the same harm - if not more!
On Friday, the 30 Rock star met with The Gay & Lesbian Alliance Against Defamation (GLAAD) officials along with homeless gay teens from New York's Ali Forney Center.
"Today, Tracy saw firsthand the toll that homophobia and anti-gay violence can take on a person's life," GLAAD President Jarrett Barrios said in a statement released by the group. "By meeting with LGBT teens left homeless because of who they are, we hope that Tracy has come to understand that so-called 'jokes' about gay youth are not just irresponsible, they are damaging."
Article continues below advertisement
Morgan told GLADD officials he will return to Nashville, TN. on June 21 to publicly apologize to those he offended.
"Returning to Tennessee and apologizing to those he offended is an important step in showing that Tracy truly understands the weight of his words," Barrios added. "In a state that continues to put anti-gay laws on the books, it's now more important than ever that we let Tennesseans know that homophobia has no place on or off the stage."