Exclusive
Serena Williams Admits She Was On Her 'Death Bed' With Mystery Illness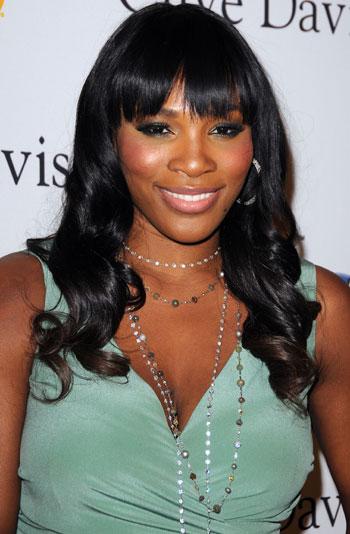 RadarOnline.com Staff Reporter
Tennis superstar Serena Williams has admitted that she was on her 'death bed' at one point during the mystery illness that almost ended both her life and glittering career.
Williams, 29, is about to make her comeback at Eastbourne's Aegon Tournament in Great Britain this week after she was sidelined with blood clots in her lung after she cut her foot.
And the pin-up star opened-up about just how sick she really was as she tries to re-build both her life and career.
Article continues below advertisement
She told the BBC: "I'm so excited to be back – I was on my death bed quite literally.
"At first I didn't appreciate that (the severity of the illness)."
The former world number one gashed her foot in Germany which led to her being hospitalized - but she still does not know exactly what happened to her.
She was in a restaurant with her nephew and when she left she felt something jag into her foot causing it to bleed.
Williams revealed: "I kept walking and it was definitely glass there. There was a massive puddle of blood. I ended up fainting and needed stitches in both feet.
"At first people said it would be fine, it would be all right but it turned out to be a lot more serious.
"If it had been left two days later it could have been career-ending - or even worse. They told me I had several blood clots in both lungs. A lot of people die from that.
Article continues below advertisement
"It got to the stage where it felt like I could hardly breathe. Some days I didn't get out of bed at all. I just laid on a couch thinking 'why has this happened to me?'
"The second surgery was tough, more mentally tough than a lot of things I've been through - including my sister dying. It's why this is a comeback that's totally different from any other comeback.
"This has given me a whole new perspective on life and my career - and not taking anything for granted. I'm just taking one day at a time. I'm not preparing for today or for Wimbledon. I'm preparing for the rest of my career."
Serena's return match will be against the world number 26, Tsvetana Pironkova, her sister Venus Williams, 30, won her first round match against Andrea Petkovic Monday.
The younger Williams sister only started practicing again last month and she admits she does not know how she will perform once she gets back on the World Tennis Association tour.
Before her injury Serena Williams was regarded as one of the best female players of all time winning 13 Grand Slam titles and amassing more than $23 million in prize money.