Serena Williams Stalker Busted…Again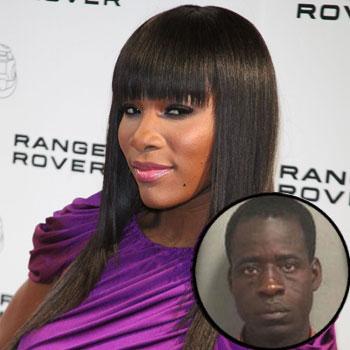 by RadarOnline.com Staff
A man allegedly stalking Serena Williams was arrested outside her Florida home Monday night.
Patenema Ouedraogo was busted on the grounds of the tennis superstar's Palm Beach Gardens estate.
He's an obsessed fan well-known to Williams and her security team. On April 18, she went to court seeking an injunction against him because of several previous stalking incidents.
Last night Ouedraogo was found to be in possession of love letters he'd written to Williams.
Article continues below advertisement