Roger Ebert Changes His Tune On Ryan Dunn Death -- Kind Of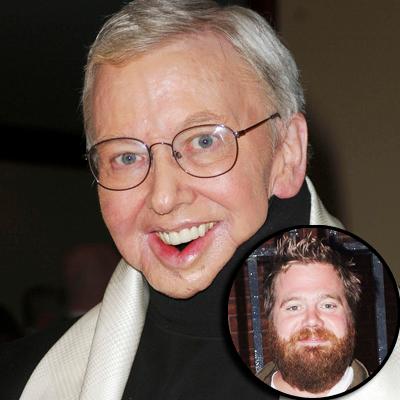 After getting many a thumbs down for a controversial tweet, Roger Ebert has changed his tune, admitting on his blog that he regrets the tweet itself, as well as sending it so quickly after the incident.
"To begin with, I offer my sympathy to Ryan Dunn's family and friends, and to those of Zachary Hartwell, who also died in the crash. I mean that sincerely. It is tragic to lose a loved one," Ebert wrote. "I also regret that my tweet about the event was considered cruel. It was not intended as cruel. It was intended as true.
Article continues below advertisement
"I have no way of knowing if Ryan Dunn was drunk at the time of his death," Ebert wrote. "I don't know what happened in this case, and I was probably too quick to tweet. That was unseemly."
Still, the brash Ebert wasn't taking everything back.
"I do know that nobody has any business driving on a public highway at 110 mph, as some estimated -- or fast enough, anyway, to leave a highway and fly through 40 yards of trees before crashing ... that is especially true if the driver has had three shots and three beers. Two people were killed. What if the car had crashed into another car?"
He continued: "When I tried to log on to Facebook this morning, I found that my page had been 'removed for violating our Terms of Use.' That would include, I learned pages that are 'hateful, threatening or obscene.' I speculate that my page was flagged by Jackass fans. Update: The page was restored Tuesday morning."
As we previously reported, while news spread of the 34-year-old reality star's fatal car crash in Pennsylvania, Ebert tweeted "Friends don't let Jackasses drink and drive." (Dunn had tweeted a picture of himself drinking an unidentified beverage with pals hours prior to the accident.)
Article continues below advertisement
The criticism immediately began pouring in after the tweet.
Perez Hilton wrote, "Everyone makes mistake, and this is somebody's son. Too soon, Roger," to which Ebert responded, "Perez Hilton's readers agree with me and not with Perez about my tweet on Ryan Dunn ... He drank, he drove, 2 people died."
DOCUMENT: Read The Police Press Release
And Bam Margera, Dunn's close pal and Jackass co-star left nothing to the imagination, telling Ebert, "Millions of people are crying right now, shut your fat f**king mouth!"