Exclusive
Prince Slams Glee Cover Of Song Kiss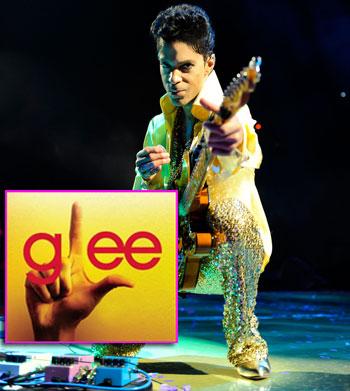 - RadarOnline.com Senior Reporter
Music icon Prince is definitely not a Gleek.
He has entertained the world for decades with his songs but he's not a fan of other people who copy his work, including the stars of the TV show Glee.
"There's no other art form where you can do that," Prince said about covers of his song, especially the Glee version of his hit song Kiss.
"You can't go and do your own version of Harry Potter. Do you want to hear somebody else sing Kiss?" he said about his 1986 hit song in a new interview with The Guardian.
Article continues below advertisement
Glee's creator Ryan Murphy has been a critic of musical acts that refuse to allow the Fox show to cover their songs.
He battled with the band Kings of Leon when they wouldn't allow the show to use their song. ""F**k you, Kings of Leon," Murphy said in an interview with The Hollywood Reporter. "They're self-centered assholes."
Murphy also fought with Slash and the Foo Fighters over rights to use their songs.
"It's every band's right, you shouldn't have to do f***ing 'Glee,'" Dave Grohl also said about not wanting the show to cover their songs.
RELATED STORIES:
REPORT: Katie Couric To Appear On Glee