Exclusive
Prince Says People Are Happy Wearing Burqas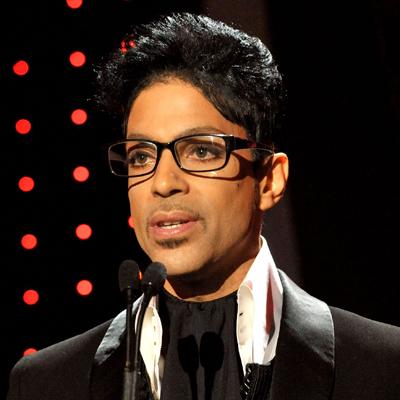 By Alexis Tereszcuk - RadarOnline.com Senior Reporter
Prince gave a surprisingly frank and extensive interview where he spoke about a wide range of topics, including his thoughts on Islamic countries and their strict laws.
"It's fun being in Islamic countries, to know there's only one religion," the elusive singer told The Guardian. "There's order. You wear a burqa. There's no choice. People are happy with that."
Article continues below advertisement
He was questioned by the interviewer about women who are unhappy having to wear burqas. "There are people who are unhappy with everything," he said shrugging. "There's a dark side to everything."
VIDEO & PHOTO: Prince Calls Kim Kardashian On Stage During Concert -- Then Kicks Her Off!
After trying to clarify his thought process, Prince finally gave up. "I don't want to get up on a soapbox," he relented. "My view of the world, you can debate that for ever. But I'm a musician. That's what I do. And I also am music. Come to the show for that."
Even though he's been touring, Prince said that he doesn't want to release a new album, even though he's written lots of songs.
"The industry changed," he said. "We made money online before piracy was real crazy. Nobody's making money now except phone companies, Apple and Google. I'm supposed to go to the White House to talk about copyright protection. It's like the gold rush out there. Or a carjacking. There's no boundaries. I've been in meetings and they'll tell you, Prince, you don't understand, it's dog-eat-dog out there. So I'll just hold off on recording."