Mitt Romney To Announce He's Running For President (Again); Claims Pres. Obama 'Has Failed America'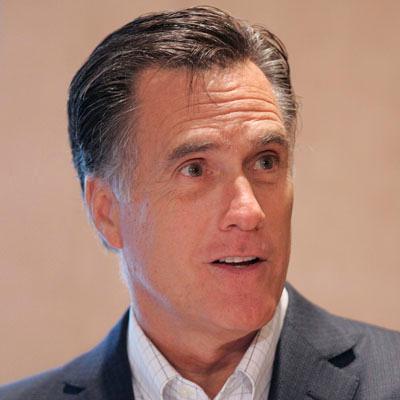 If at first you don't succeed ...
Former Massachusetts Gov. Mitt Romney, who unsuccessfully ran for president in 2008, will announce in New Hampshire on Thursday that he's seeking the Republican presidential nomination for next year's election.
"Barack Obama has failed America," Romney, who is Mormon, said in a statement Thursday. "A few years ago, Americans did something that was, actually, very much the sort of thing Americans like to do: We gave someone new a chance to lead; someone we hadn't known for very long, who didn't have much of a record but promised to lead us to a better place.
Article continues below advertisement
"Now, in the third year of his four-year term, we have more than promises and slogans to go by."
Romney edged another prospective nominee in former vice-presidential nominee Sarah Palin by a score of 17 percent to 15 percent in the latest 2012 election Gallup poll among Republican-leaning voters.
The Harvard graduate-turned successful businessman/politician -- perhaps in trying to shed a stodgy image, and match the attractive and charismatic Palin in the hip department -- told NBC News this week he's an avid viewer of American Idol.