Exclusive
Michael Lohan Speaks Out On Lindsay's Drinking Shocker: 'She Needs Rehab, Not Jail'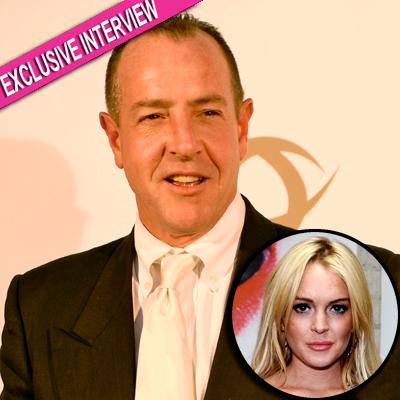 Article continues below advertisement
"I'm very, very concerned about the people around Lindsay and the pressure being put upon her.
"If it turns out that the test was positive, then I have strong concerns because if a person can't stay straight in the house where can she stay straight?"
Michael says he visited Lindsay at her rented Venice beach house on Father's Day last Sunday and that she seemed fine.
"When I saw her over the weekend to me she didn't seem like she had any alcohol in her system," he said.
"I'm still opposed to jail. She needs to go into rehab. She needs to be in a program called G&G Holistic in Florida. They will not only give her rehabilitation, but they are a detoxification center and they don't believe in prescription drugs. I don't think Lindsay needs to be on any prescription drugs, and I think that's part of the problem."
Michael is also defending his daughter's decision to make money during her house arrest by shooting a commercial for a auction web site and for having friends over.
Article continues below advertisement
"There's nothing stopping her from doing a commercial or being on her roof, what's wrong with that?
"The guidelines of probation don't say you can't have people over to your house and you have to live up to the terms of probation including being sober."
Lindsay was expected to finish up her house arrest stint on June 29 -- days before her 25th birthday on July 2; of course, everything's up in the air now and the Mean Girls star could be headed back to jail.