Exclusive
DOCUMENTS: Michael Jackson Company Sued Over Cancelled Concerts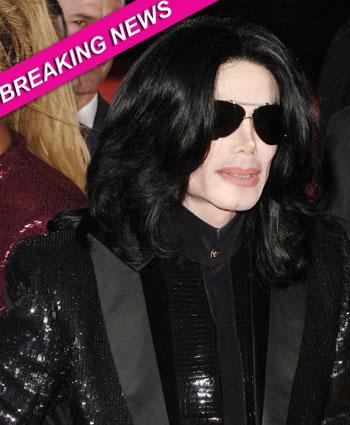 Lloyd's of London is suing the Michael Jackson Company and AEG over an insurance policy that was taken out for Michael Jackson's performances in London, which never happened due to the superstar's sudden death.
LLoyd's accuses AEG, the concert promoter, of withholding witness statements, and "other information necessary to determine AEG's entitlement to coverage under the policy," according to the lawsuit.
Article continues below advertisement
DOCUMENTS: Michael Jackson Estate Sued Over Cancelled Concerts
The insurance policy that was taken out on behalf of the former King of Pop for $17.5 million dollars, which Lloyd's doesn't think it should have to pay because it was never revealed to them that Jackson was taking prescription drugs and Propofol.
Lloyd's contends it shouldn't have to pay the insurance policy because: "AEG and/or Jackson, knew but did not disclose that Jackson was taking prescription drugs and/or drugs prior to and at the time of his death, including Propofol," the court docs state.
The insurance company asserts that they have the right to rescind the policy because of Jackson's alleged drug use.
Lloyds wants the judge to issue an order declaring the insurance policy canceled and that AEG and the Michael Jackson Company are only entitled to a refund of the premium of the policy.
Michael Jackson died on June 25, 2009 of an acute Propofol intoxication. Jackson's personal physician, Dr Conrad Murray, who admitted to administering Propofol to Michael, has been charged with involuntary manslaughter. Dr. Murray's trial is expected to begin in September.