Exclusive
Mass Grave Found In Texas Home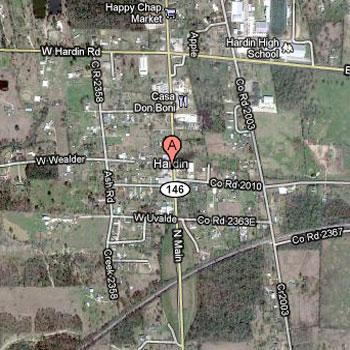 RadarOnline.com Staff Reporter
A tip from a psychic led to the investigation of a mass grave at a home in a small Texas town on Tuesday, RadarOnline.com has learned.
Liberty County authorities are at the scene of a home at the intersection of County Roads 2048 and 2049 in Hardin, Texas, where officials told The Houston Chronicle they found blood and the residence appears to be a burial site of 25 to 30 dismembered bodies.
Article continues below advertisement
The Liberty County Sheriff's Office confirmed to RadarOnline.com that they are "working a major scene" right now.
"We are assisting the Liberty County Sheriff's Office," Beaumont FBI spokesperson Kim Barkhausen told us.
According to Liberty County Sheriff's spokesperson Rex Evans, no bodies have been exhumed yet from the property, as they're waiting on a search warrant.
"We only received information of a possible crime scene here at this location. Upon our arrival we determined that there was a need for a search warrant," Evans said.