LIVE STREAM: Defense Day 2 In Casey Anthony Trial – Watch It Here Live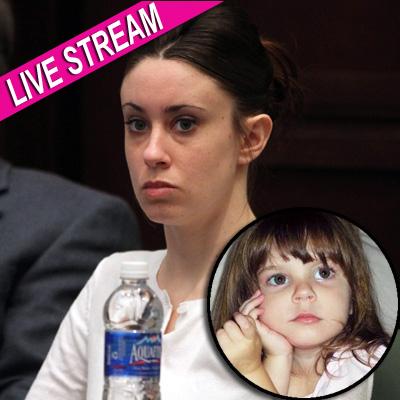 by RadarOnline.com Staff
It's day two for the defense in the Casey Anthony murder trial, and once again, RadarOnline.com is live streaming the proceedings, starting at 9am ET.
The Orlando, Florida woman, 25, is accused of suffocating her 2-and-a-half year old daughter Caylee in the summer of 2008 and then dumping her body in a wooded area.
If convicted of first degree murder, she could face the death penalty.
RELATED STORIES:
Article continues below advertisement