Exclusive
It's Day 2 For The Defense Friday -- Radar To Live Stream Casey Anthony Trial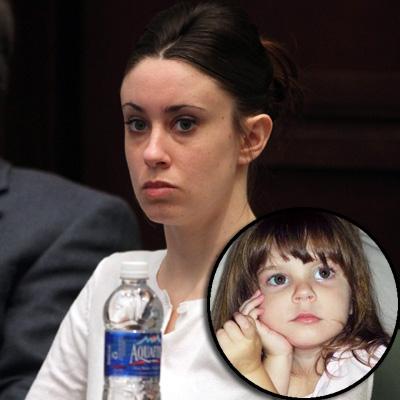 On this, day two of the defense's turn in the Casey Anthony murder trial, her legal team will call more witnesses Friday, and once again, RadarOnline.com will live stream the proceedings, starting at 9am ET.
As the defense continues making its case, the big question remains: Will Casey testify in her own defense? Her legal team is not saying.
Article continues below advertisement
On Thursday, the defense called its first witnesses in an attempt to prove the 25-year-old Orlando, Florida woman did not murder her 2-and-half year old daughter Caylee in the summer of 2008.
During day one for the defense, Casey's lawyer Jose Baez got into an argument with the prosecution after he asked FBI technician Heather Seubert if she had performed a paternity test relating to Caylee. He was trying to show that law enforcement had some suspicion that Casey's own brother, Lee Athony, was Caylee's father. Seubert admitted that she had indeed been asked to test Lee Anthony, to see if he was Caylee's biological father.
State Attorney Jeff Ashton loudly objected to the line of questioning and that is when the two lawyers started arguing.
Judge Belvin Perry sent the jury out of the room and admonished the lawyers. "All I'm gonna say is this: I don't have a hearing problem. The amplification of questions, objections, I don't need," he said.
Test results that had already been previously released to the public show that Lee Anthony is not the father of Caylee, nor was Casey's ex-fiancé Jesse Grund.
Article continues below advertisement
In his opening statements, Casey's attorney dropped a bombshell, claiming that his client had been sexually abused by both her brother and her father, George Anthony. The defense also claims Caylee accidentally drowned in the family's pool and George covered it up by dumping her body in a wooded area.
Seubert testified that blood, semen and other bodily fluids were not found in Casey Anthony's car, her clothing, the clothing found with Caylee's remains, the car seat in her vehicle or on the steering wheel cover -- bolstering the defense's argument that all evidence in the case is purely circumstantial.