Exclusive
Lindsay Lohan Advised To Ditch 'Troublemaking Friends'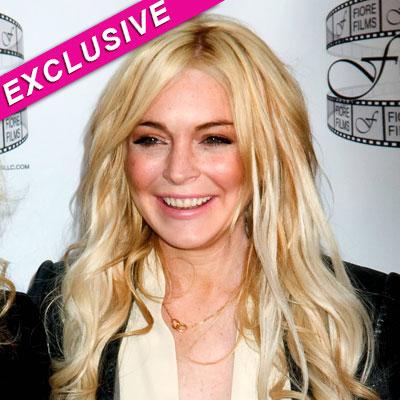 By Jen Heger - RadarOnline.com Legal Editor
Lindsay Lohan is finally seeing some of her 'friends' for what they really are and is planning to 'clean house' and weed out the trouble making element that has been dragging her down, RadarOnline.com can exclusively report.
During the time Lindsay was at home under house arrest a group of friends were at her house partying, and it was the threat of being put back behind bars for violating her probation that has helped the embattled actress to now start deferring to her trusted business advisors and to ditch her wayward pals.
Article continues below advertisement
"Lindsay has surrounded herself with a group of people that are bad for her, period," a source close to the situation tells RadarOnline.com. "These people are trying to make a quick buck off of Lindsay, and making deals without Lindsay's approval, nor her agents at ICM or her business agent, Lou Taylor.
"Lindsay has a hard time saying no to her friends, but that is now beginning to change. Lindsay wants to get back to work, plain and simple. She doesn't understand why trouble always seems to find her. Her advisors are emphasizing to Lindsay that it's the company she is keeping. Lilo is now beginning to realize that her friends are doing more harm than good for her."
Lindsay has been given another amazing window of opportunity to fully stage a true Hollywood comeback, which is a dramatic turn of events given that just last year, the industry had all but written her off. "A year ago, Lindsay couldn't even get a meeting at ICM, the fact that such a respected agency is now repping her speaks volumes about what they think of her as an actress," the source says.
"Lindsay finally has a trusted team in place, from her agent John Burnham, talent manager Evan Hainey, well respected Hollywood publicist, Steve Honig and her faithful powerhouse attorney Shawn Holley. If Lindsay would hunker down, and do only what her team tells her to do, her future is truly limitless."
Article continues below advertisement
Lindsay Ends House Arrest – See The Photos
However, Lindsay has had a hard time severing ties with the past. "It's distressing and concerning that Lindsay chose to go out to a Hollywood hotspot with these friends on her first night of freedom," the source says. "Lindsay told her team yesterday that she was going to stay home for the night, and not go out. She was probably telling the truth when she said that, but then these people appear and Lindsay is out and about. Lindsay just can't say no to these people, but she is an adult, and she needs to take responsibility for her actions, period."
The actress will be working towards completing terms of her community service for the next several months, and then will formally get back to work in January. "Lindsay is counting the days until she is back on set for the John Gotti biopic," the source says. "Lindsay is turning 25 on July 2nd, and she needs to embrace this opportunity, which could be her last shot at saving her career."
RELATED STORIES: