Exclusive
Jennifer Lopez Intimate Home Video Allegedly Stolen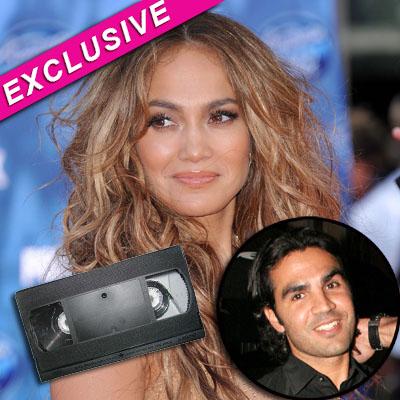 The intimate home video that Jennifer Lopez has been battling over in court with her ex-husband, Ojani Noa, for years has allegedly been stolen, RadarOnline.com has exclusively learned.
EXCLUSIVE DOCUMENT: Letter Demanding Return Of J-Lo Home Video
Noa's current girlfriend, Claudia Vazquez was in possession of the footage J-Lo doesn't want released, but she claims that that the co-executive producer of the project, Ed Meyer, allegedly took the data drive, containing the footage, from her house without her permission.
Article continues below advertisement
Vazquez's attorney, Cris Armentia, fired off a letter to Meyer, obtained exclusively by RadarOnline.com, demanding he appear in court today and that he return the home video, or else.
"Claudia Vazquez will bring an ex parte application for relief, or whatever is proper, against you for removing home video data drive from Claudia Vazquez's home," the letter states.
"You were on notice of the order and using false pretenses, you removed the drive from her house. You have been asked to return it by Claudia Vazquez, myself, and law enforcement authorities. Bring the drive with you to court. We intend to ask the Court to order you to hand the drive to Jennifer Lopez's attorney's immediately."
According to Meyer though, he wasn't given enough advance notice to appear in court and wants Claudia's attorney to "re-notice the ex-parte properly."
UPDATE: Ed Meyer, "I will be in court this morning with the data drive...I'm going to ask that a retired judge be appointed by the Court to keep the videos instead of Jay Lavely" (JLo's attorney).
RELATED STORIES:
J.Lo's Dispute Over Intimate Home Video Headed Back To Court Monday