Exclusive
Jeff Conaway Took His Own Life, Claims Friend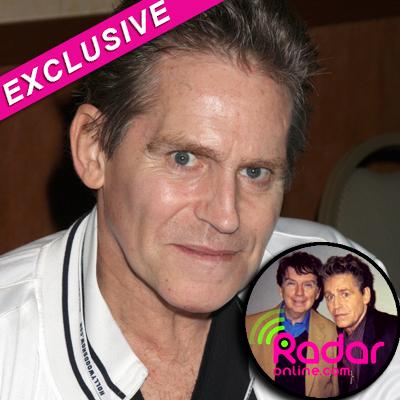 Less than one month after the untimely passing of Grease star Jeff Conaway, his longtime friend and psychic-to-the-stars John Cohan has revealed exclusively to RadarOnline.com that he believes the actor took his own life.
Cohan spoke with Conaway the day before he was rushed to hospital and he admitted that "sometimes he wants to commit suicide."
"I told him you can't think of things like that and you're going to get better," Cohan said during our exclusive interview.
Article continues below advertisement
"I certainly believe he committed suicide. I don't hesitate or ponder because that's where he was going with it. He was clear and sober with me, not slurring his words and was very sharp, but he said he couldn't control it and if something took him over he'd do it."
Conaway told the his friend that he has visions of his late mother and that talking to her takes the pain of his life away.
"He said the good part about all of this is that my mother wants me to be with her and join her. I said to him I don't want him to join her. What happens sometimes is he could only be interpreting that she wants him to join her," he said.
But frighteningly, Cohan claims that Conaway told him that he has purchased an "undetectable" drug from Canada that he was considering taking.
"He said, 'I don't want to take it, but if it's an emergency I will.' If the visions took him over again I knew he'd take the drug from Canada," Cohan revealed.
Cohan claims that Conaway also confided in him that he had twin daughters, named Lucy and Anita, out of wedlock with an English woman.
Article continues below advertisement
"She was infuriated, (because Jeff wouldn't marry her) and told Jeff that he would never see the children and she hated him. And there was no communication between them at all," he told RadarOnline.com.
"In our last conversation he asked me to find his daughters and I told him I would. He wanted me to find out where they are."
However, despite reports to the contrary, Cohan says that Conaway spoke highly of his on-again-off-again girlfriend Vikki Lizzi saying: "He was even afraid to drive, and if it wasn't for Vikki he wouldn't even be able to bathe himself or take showers.