Exclusive
Jackass Star Bam Margera's Mom Says Ryan Dunn's Death Is Like She's 'Lost A Son'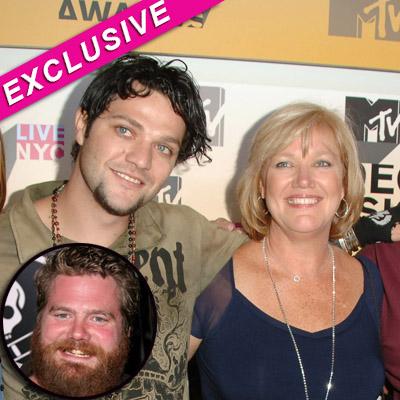 RadarOnline.com Staff Reporter
Bam Margera's mom April has told RadarOnline.com: "I felt like I lost one of my own sons when I heard that Ryan Dunn died."
An emotional April Margera has not been able to speak to her own famous son yet following the tragic death of his best friend during a horrific car crash around 2.38 am Monday on Route 322 and New Street in West Goshen Township, PA.
A tearful April revealed: "We just found out a few hours ago - it is the worst possible news.
Article continues below advertisement
DOCUMENT: Read The Police Report
"I have not been able to talk with Bam as he is in Arizona but I cannot believe that his friend is dead – I felt like I lost one of my own sons when I heard that Ryan Dunn had died.
"Ryan was a wonderful person he really was the sweetest and nicest guy - he was like my extra son, everybody loved him.
"He had a longterm girlfriend and she will be absolutely devastated - she has turned off her phone just now.
"It's just so sad we cannot believe Ryan has gone - I'm too upset to say anything else just now."
Ryan celebrated his last birthday on Saturday, June 11.
Dunn appeared in all of the Jackass movies, but his first appearance was particularly memorable. Jackass: The Movie featured a skit in which Dunn placed a toy car up his rectum. He then visited a doctor and complained of pain, only for the doctor to take x-rays and discover that a small car was lodged inside his body.