Exclusive
Coco Asked To Deliver Sister's Baby!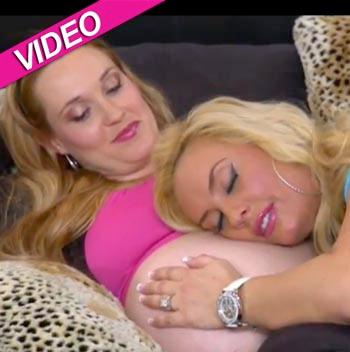 RadarOnline.com Staff Reporter
Coco Austin, OBGYN?
While Coco has it poppin' on the backside, her sister is poppin' on the front — pregnant with Coco's first nephew, and RadarOnline.com has a sneak peek at the delivery plans.
"This is the best thing you could possibly give me since I don't have children," Coco says while rubbing her sister Kristy's bulging belly on this week's episode of Ice Loves Coco.
Article continues below advertisement
"I want you to deliver the baby," Kristy says.
"Help taking the baby out???" Coco exclaims in confusion.
Also on this week's episode, her hubby Ice-T tries to prepare for a lecture but the other star of the show, their British bulldog Spartacus, steals away his attention — and ours!
Watch Ice Loves Coco Sunday on E! at 10:30 p.m. ET/PT to find out whether Coco will be delivering the baby.