Harry Potter Will Be Released In E-Books, Pottermore Continues To Develop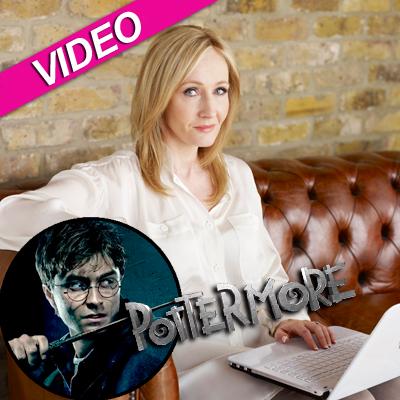 By Adam S. Levy - RadarOnline.com Staff Writer
After years of sticking to paper and ink, Harry Potter is finally going digital.
The popular wizard novels will be available in e-book form this October, author J.K. Rowling announced Thursday in a video uploaded to Pottermore.com, her new website she promises will deliver "an online reading experience unlike any other."
Rowling says she developed Pottermore because she "wanted to give something back to the fans that have followed Harry so devotedly over the years, and to bring the stories to a new digital generation."
Article continues below advertisement
''I hope fans and those new to Harry will have as much fun helping to shape Pottermore as I have," Rowling said in the video. ''Just as I have contributed to the website, everyone else will be able to join in by submitting their own comments, drawings and other content in a safe and friendly environment.
"Pottermore has been designed as a place to share the stories with your friends as you journey through the site.''
MORE ON:
hollywood happenings