Georgia Woman Breaks Silence On Sexting With Anthony Weiner: 'I Don't Regret It'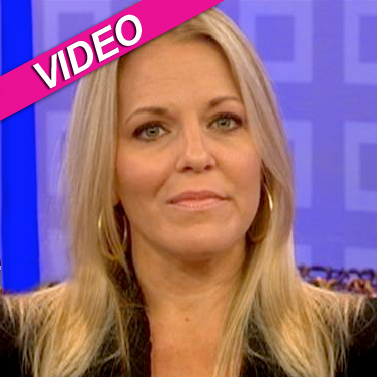 Athens, Georgia native Traci Nobles, one of six women to carry on sex-fueled online dialogue with ex-New York Representative Anthony Weiner, broke her silence on The Today Show on Friday.
Nobles, a 35-year-old blonde beauty who works as a cheerleading coach and Pilates/Zumba instructor, told Today's Ann Curry that her interactions with Weiner -- which spanned music, politics, and of course, sex -- left her "flattered".
Article continues below advertisement
The conversations were "more than just sexual ... we exchanged music or just talked about life in general.
"There are different reports that ... said I mentioned about his wife," Nobles said. "I know it's bad enough, but that's not my style. I wouldn't have done that."
While Nobles admitted she knew the former congressman was married, he said they "never really went into personal things as far as that" in their online conversations.
Watch the video on RadarOnline.com
Asked what she would say to Weiner's pregnant wife, Hillary Clinton aide Huma Abedin, Nobles said she doesn't "even like to think about that, really, because at the time I didn't really think about his wife."
Nobles, who was accompanied on the show by two of her lawyers, Jason Slider and John Baker, said she doesn't regret her e-affair with the former Brooklyn congressman.
Article continues below advertisement
"There's nothing I could do about it at this point," she said. "I don't regret it. It changed me in some way or made me who I am today, so I don't really regret anything.
"It was mutual: I'm not a victim.''
Nobles stressed she's "not trying to capitalize on the scandal in any way," and that she wanted to use the national platform to apologize to her friends and family "for everything that's happened."
"It's been a little crazy for them,'' Nobles said. "I never imagined it would involve everybody.''
As we previously reported, The Las Vegas Sun broke the story about Noble's link to Weiner, after her roommate sent the newspaper a screenshot of an August 2010 chat between Weiner and Nobles.
In it, Nobles addressed the politician as "baby" and "sexy."
Visit msnbc.com for breaking news, world news, and news about the economy