Anthony Weiner Invited To Make Cameo On Entourage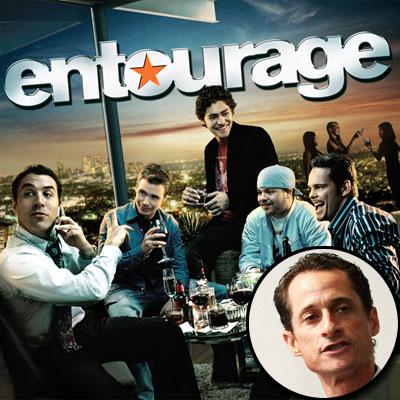 by RadarOnline.com Staff
Anthony Weiner shouldn't be out of work for too long.
Following his resignation from the U.S. House of Representatives Thursday, the oversexed politician has been pursued by HBO's hit TV show Entourage to make a cameo as himself on its' eighth season.
According to the Hollywood Reporter, the show's executive producer, Doug Ellin, said he's reached out to Weiner for the guest spot, but has not received a response yet.
Article continues below advertisement
Hustler Magazine head Larry Flynt has also offered Weiner a position in his organization -- including a 20 percent raise from his congressional salary.
"This offer is not made in jest," wrote Flynt. "Just as we do not undertake insincere political crusades, we do not make insincere job offers."
It's safe to say that while Weinergate might be over, the Weiner just might rise again.
RELATED STORIES:
Weiner & Wife Head To Supermarket Following Resignation Speech