Estella Warrens Enters Rehab After DUI, Hit & Run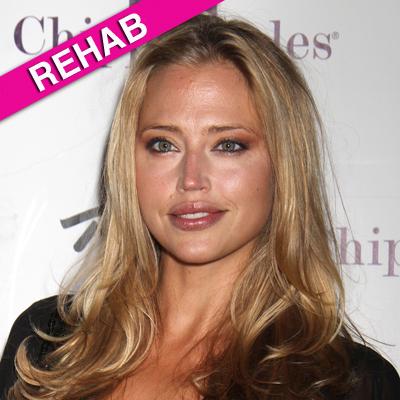 RadarOnline.com Staff Reporter
Actress Estella Warren has voluntarily entered a residential treatment facility and is sporting an alcohol-detecting SCRAM bracelet, RadarOnline.com is reporting.
Just one week ago the 32-year-old was charged with four misdemeanors -- a DUI, hit-and-run, battery on a police officer and resisting arrest.
"She voluntarily entered the treatment center immediately after posting bail," Warren's attorney, Darren Kavinoky, told RadarOnline.com in an exclusive interview.
Article continues below advertisement
"She's a great lady and has a great attitude towards this entire process and she's really committed to handling it in an authentic and appropriate way."
Warren was set to appear in court on Friday to enter her plea, but she was a no-show and Kavinoky won her a postponement of the arraignment until July 15, hoping they can reach a resolution in the meantime with prosecutors.
"The judge indicated that Estella would be ordered to remain under the care of the residential treatment center and to wear the SCRAM bracelet that we voluntarily started," Kavinoky said.
MORE ON:
Celebrity Justice
"In my conversations with prosecutors office, I'm really impressed with how they're dealing with the case and I'm causiously optimistic that we'll be able to find a way to resolve this case that meets everyobdy's needs and is in everybody's best interest."
The Planet of the Apes actress was drove her Prius into three parked cars on May 24 and was arrested after driving away from the scene, only to later somehow wiggle out of her handcuffs while in custody and escape the police station, where she was then apprehended by police, again.