Toy Company Introduces Anthony Weiner Action Figure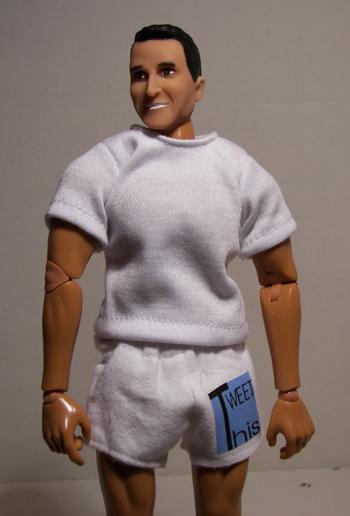 by RadarOnline.com Staff
Coming Monday....the Anthony Weiner action figure!
A toy company called Herobuilders is introducing an Anthony Weiner action figure June 13, and it comes in both PF-13 and R-rated versions.
The company is already known for its line of dolls depicting controversial political figures including Sarah Palin and Michele Backmann.
The Weiner Doll, as it is officially called, has the figure dressed in something like a gym shirt and shorts. The words "Tweet This" are imprinted on the shorts.
Article continues below advertisement