Anthony Weiner To Take Leave Of Absence, Seek Professional Help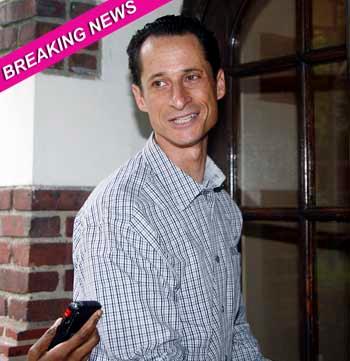 by RadarOnline.com Staff
Amid a chorus of cries for his resignation, Anthony Weiner announced on Saturday that he intends to request a "leave of absence" from his Congressional duties and seek professional help.
The "help," his spokeswoman said in a statement was in part to assist him to "become a better husband."
It was revealed this week that the disgraced New York Congressman's wife of less than a year, Huma Abedin, is three months pregnant with their first child.
Article continues below advertisement
"Congressman Weiner departed this morning to seek professional treatment," said his spokeswoman Risa Heller.
She added that he has gone into treatment so "he can get evaluated and map out a course of treatment to make himself well."
As RadarOnline.com has been reporting, Weiner has confessed to sexting with several women, including a porn star. Yesterday, we also reported that he'd been tweeting and sending private messages to a 17-year-old high school student.