Exclusive
Angelina Jolie Is A Wet Hot Mama!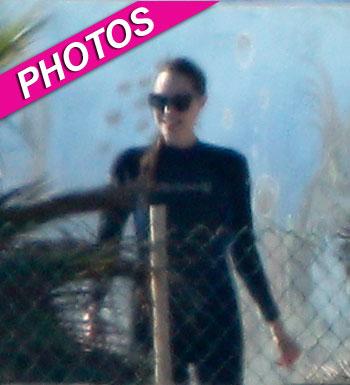 - RadarOnline.com Senior Reporter
That is one hot wetsuited mama! Angelina Jolie showed off her sexy curves in a black wetsuit on Monday while visiting the Mediterraneo Bio Park on the island of Malta.
The park is a tourist attraction where visitors can swim with the dolphins, and Angelina looked smoking hot in a black wetsuit with her long hair slicked back in a pony tail.
Smiling with her shades on, Angelina seemed to really be enjoying her visit.
Article continues below advertisement