VIDEO: Justin Timberlake Makes Hilarious Return to SNL For Season Finale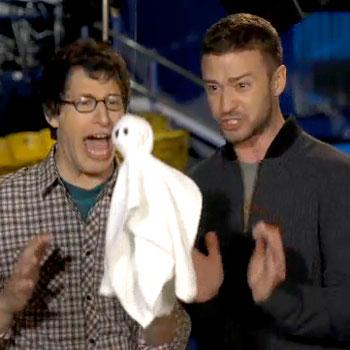 Justin Timberlake is hosting the May 21 season finale of Saturday Night Live, and RadarOnline.com has a sneak peek of his LOL promos. If the whole show is even half as funny as these spots, fans are in for a treat.
Justin and his SNL partner-in-crime Andy Samberg – remember their "D*** in a Box" and "Motherlover" bits? – are reuniting for what will surely be another classic Digital Short.
And just for good measure, Lady Gaga is the show's musical guest. We're predicting a Timberlake-Gaga duet before the night's over.
Article continues below advertisement