Manager: Tom Sizemore Had Nothing To Do With Woman's Disappearance!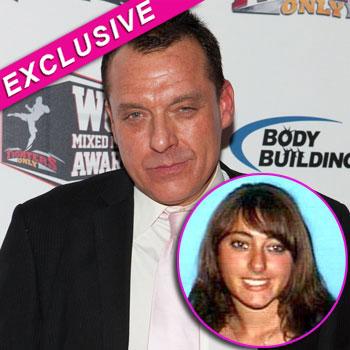 Radar Executive Editor
Oft-troubled actor Tom Sizemore was interviewed by L.A. cops but is in no way connected to the disappearance of a friend, said Charles Lago, the actor's manager.
"This young lady is a heroin addict unfortunately," Lago said of Megan Lacy Wren, 25, who vanished March 31 near Sizemore's loft downtown L.A. "Tom's been helping her out. He's been letting her sleep it off. He helps her buy food and gives her a little money. He sent her to rehab three times but she quits after two days.
Article continues below advertisement
"Everytime I see her at his apartment, I kick her out. I've told him several times: 'She's going to get you into trouble again.' But he feels bad for her because he's been there."
Besides, Lago said, Wren has disappeared before.
"She took down the garbage once and came back 10 hours later," Lago said.
Sizemore, 49, who starred in Pearl Harbor and Black Hawk Down, spoke with the detective while he waited for a flight to Europe a week ago at LAX. Sizemore was headed to Germany with a USO tour. He's still there.
PHOTO: Aaron Carter Smoking From A Pipe, Now In Rehab
Lago said he offered police the opportunity to search Sizemore's apartment for clues but, Lago says, they've declined.
"I told them: 'Come in with your lamps and your equipment," Lago said. "But it's really unfair for people to wonder if Tom didn't do something to her. He's been clean and sober for two years. He's barely been home since March because he's working constantly. He's been filming a new movie (Slumber Party Slaughter)."
Article continues below advertisement
Lago also denied reports that Sizemore, former Hollywood Madam Heidi Fleiss' ex boyfriend, and Wren are an item.
"She's not his type," Lago said.
Sizemore has battled substance addiction since he was 15. In 2003, he was convicted of assault on Fleiss and sentenced to 17 months in the slammer. While on probation in 2007, he was arrested again for possession of meth and served another nine months.
RELATED STORIES: