Stevie Wonder Gets Superstitious With Prince On Friday The 13th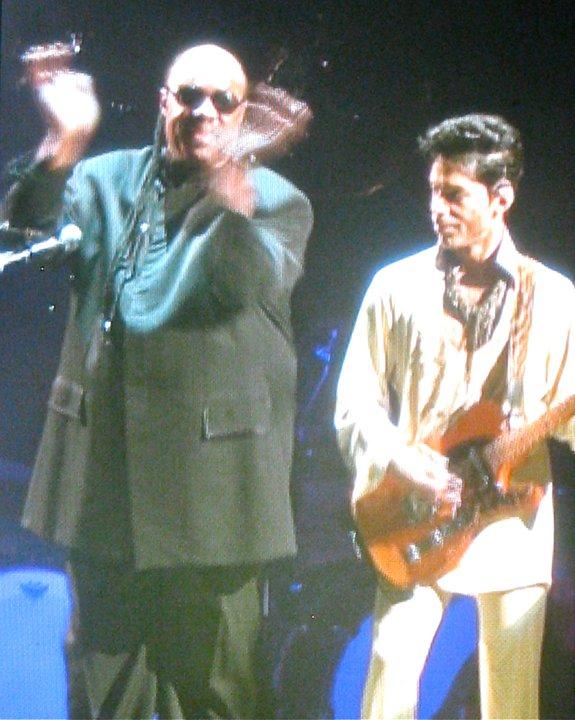 by Radar Staff
Prince wowed the crowd at The Forum in Los Angeles Friday night, and the show went over-the-top when Stevie Wonder took the stage and performed Superstition. It was the perfect song for Friday the 13th, and for Wonder's 61st birthday.
Wonder even played "Happy Birthday" to himself on his harmonica while celebrating alongside Prince and Sheila E.
VIDEO & PHOTO: Prince Calls Kim Kardashian On Stage During Concert -- Then Kicks Her Off!
Article continues below advertisement
Paula Abdul and Eddie Murphy were just two of the celebs in the audience of 15,000 who witnessed what critics are already anointing as one of the greatest shows of Prince's career. He played 40 numbers and the show lasted over three hours.
"This show is never going to end because I have so many hits," Prince told the crowd after his fifth encore.
RELATED STORIES:
Prince's Minnesota Homestead In Foreclosure With $368k Mortgage Arrears