L.A. Noir: MTV Staffer Gunned Down On Mother's Day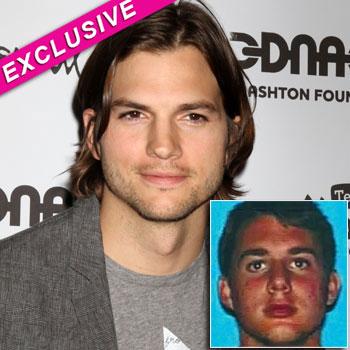 RadarOnline.com Staff Reporter
An MTV staffer who worked on Ashton Kutcher's Punk'd was shot in the back of the head and found face down in a pool of blood outside his Los Angeles apartment on Mother's Day.
Music coordinator Gabriel Aron Benmeir's body was discovered on the sidewalk by a man walking his dog at about 6:30 a.m.
Benmeir's parents became concerned when he didn't meet them for Mother's Day brunch and went to his apartment to check on their son, RadarOnline.com has learned.
Article continues below advertisement
They didn't find the 30-year-old, but they found the yellow tape of a crime scene.
"They haven't fully realized what's happening yet," a family friend said.
A music coordinator on other MTV shows like Rob Dyrdek's Fantasy Factory, Benmeir had apparently parked his car on the street and was walking to his apartment when the murder took place.
A source told the Los Angeles Times that the weapon used could have been a shotgun!
Cops questioned neighbors in the usually quiet Mid-Wilshire neighborhood where Benmeir lived. One said he heard gunshots around 1 a.m. Sunday but did not report the incident. Benmeir's body laid on the pavement for five hours before it was found.
"We are shocked and saddened to learn about the tragic death of Gabriel Aron Benmeir, who was a valued member of the MTV family and a beloved and dedicated colleague and friend," MTV officials said in a statement. "Our hearts go out to his family."