Casey Anthony Trial Set To Start Amid O.J. Simpson-Type Mania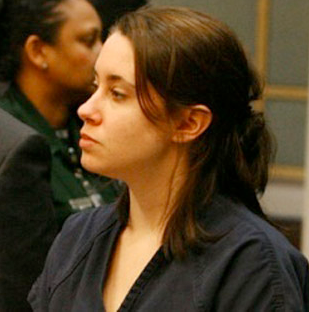 Jury selection in the Casey Anthony murder trial begins Monday, and the interest in it is already being compared to the infamous 1995 murder trial of O.J. Simpson.
An empty lot next to the Orlando, Fla. courthouse has been designated Casey Town and is being turned into a staging area for journalists from around the world.
Casey Town is being equipped with electricity, water, Internet access and every other basic amenity the satellite truck crews will need.
Article continues below advertisement
Mini-portable offices are being trucked in, and a stage is being constructed across the street from the courthouse.
The judge has already compared the media hype to the O.J. Simpson murder case.
The 700 requests for media credentials dwarfs the number issued for the Simpson trial. The former football great, accused of murdering his ex-wife Nicole Brown and her friend Ron Goldman, was acquitted in the criminal case but later found "liable" for their wrongful deaths in the civil trial that followed.
WORLD EXCLUSIVE PHOTOS From Van Der Sloot Crime Scene & More
Casey Anthony, 25, is charged with first degree murder in the death of her then two-year-old daughter, Caylee Anthony. The toddler went missing in June, 2008 but Casey didn't report it until a month later. She was charged with murder that October.
Caylee's remains were eventually found less than a mile from her home.
A week is being allocated for jury selection, which will take place in a nearby county. They'll then be bused to Orlando, sworn in, and hear opening statements on May 16.