It's Too Early To Know If Murder Of M Bone Was Random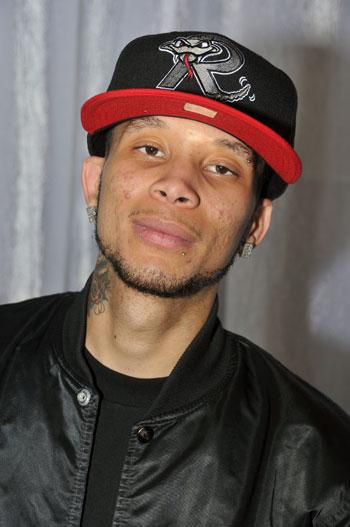 Police investigating the murder of rapper Montae Talbert say it is too early to determine if it was a random crime -- or if he was targeted.
Talbert, known as M Bone of the hip hop outfit Cali Swag District, was shot twice in the head as he sat in a car outside a liquor store in Inglewood, Los Angeles, about 10:30pm on Sunday night.
As police continue to work the case, they tell us they're already facing some obstacles as they try to sort out who did it, and why.
Article continues below advertisement
One detective told RadarOnline.com: "It is still really early on in the investigation, and we have been getting some conflicting statements about what happened.
"So far, we do not think that anybody witnessed the actual shooting, and we could be looking for a red or white vehicle.
"We will be working the case hard today."
One resident, who lived directly behind the store, told RadarOnline.com: "I heard two shots like a popping noise then a car screeching away, but nobody wants to get involved with what happened."
Another man who was standing at a Seven Eleven directly across from the shooting scene claimed that he saw what happened.
"It was a red Mustang. It pulled-up fired two shots into his car and it drove off before turning back around to pass it again.
"This wasn't for drugs or a robbery. The guy who was shot had family who live in Inglewood.
"I don't want to talk with the police or nobody else though these things happen on the streets.
Article continues below advertisement
"It's sad because he was trying to do something with his life, but somebody must have had a beef with him."
Detectives on the scene were checking to see if any cameras from the stores across the street had caught anything on tape that might help them trace the car where the shots were fired from.
Talbert was found slumped over the steering wheel in the driver's seat of his car and the police have not ruled-out that he might have known the shooter; the incident took place at 416 N. La Brea Boulevard in Inglewood.