Summer Reading: Dr. Mehmet Oz's New Diet Book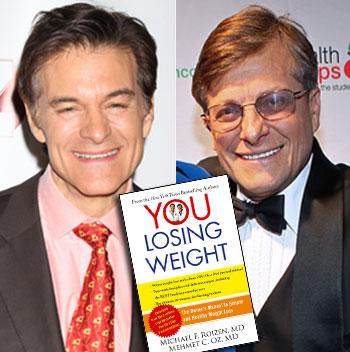 by RadarOnline.com Staff
Right in time for summer beach days, Emmy-winning talk show host Dr. Mehmet C. Oz and fellow bestselling author Dr. Michael F. Roizen have published a brand new weight-loss book, which is on shelves now.
YOU: Losing Weight -- The Owner's Manual to Simple and Healthy Weight Loss is the latest from the physicians who already published a slew of health-oriented books.
In the guide, the top docs offer 99 tips and strategies for getting the body in the best shape possible, using a "smart-rather-than-hard" realistic approach of dieting.
Article continues below advertisement